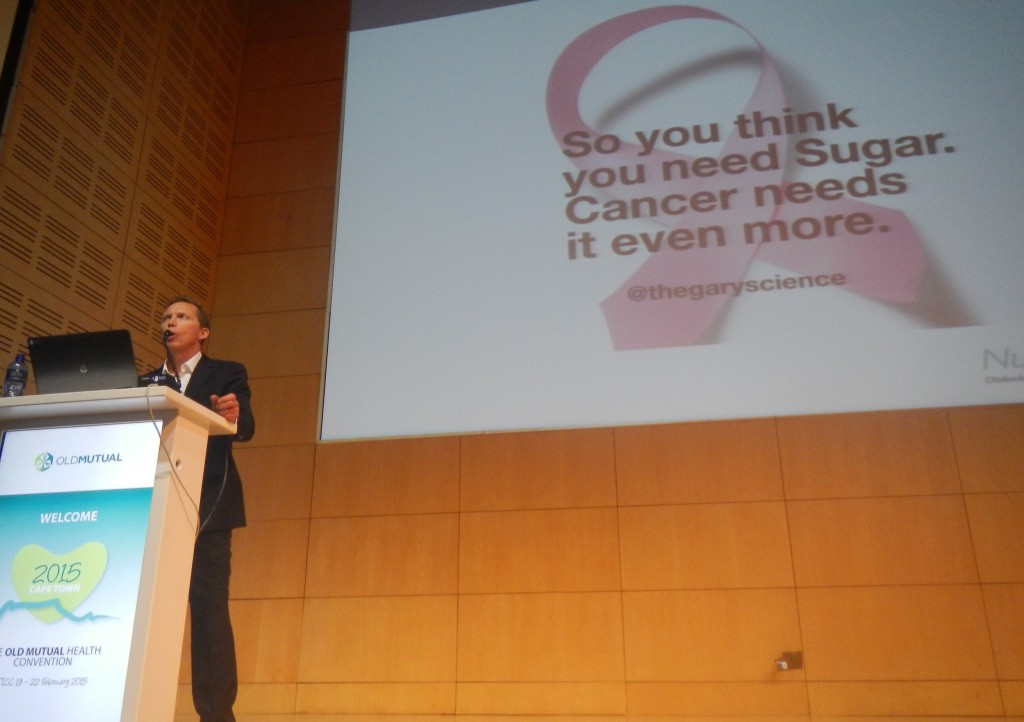 My Cancer and Nutrition talk rocked the proverbial boat yesterday.
The Cape Town LCHF First World Summit is nothing short of amazing – I am teaching and learning in the same environment.
My official lectures finished yesterday and what followed was a flurry of activity. Questions from delegates from South Africa and around the world.
It has been fascinating to see so many medical professionals ready to listen and learn. Ready to listen to the science of LCHF with open minds. It does give me hope for the future, and Cape Town has been the catalyst. I am sorry to say that Australian doctors have a bit of catching up to do.
My lecture preceded the lunch break which is often the one where half the audience is asleep. I think I managed to keep everyone awake!
I proposed a new overview of cancer linking up the 'Nutritional Model of Inflammation and Modern Disease' with the little known 'Metabolic Model of Cancer'.
I think we need to rethink our whole approach to cancer prevention and treatment and after the talk the feedback was incredibly positive. The 'lunch' break hour disappeared with the questions. Two national newspaper interviews and a television interview followed.
The new concept for cancer was up for discussion for the rest of the day and well into the night. I will be summarising it for the website when the dust settles.
Tim Noakes is hoping to have the talks available for 'everyone' over the next 6 weeks. The constant feedback is that of an information avalanche. We have some of the best speakers and experienced leaders on the topic of LCHF in the world and all of us are just giving information. I will be going back over some of the talks to pick through some of the gems – there are so many.
The plans going forward are to take this event to London next and then Washington. Plans are already underway.
The LCHF speakers are making a difference.I think my mother who died from cancer when I was 16 might have been looking down with a bit of pride. It was an emotional day.
http://www.nofructose.com/introduction/nutritional-model-of-modern-disease-2/