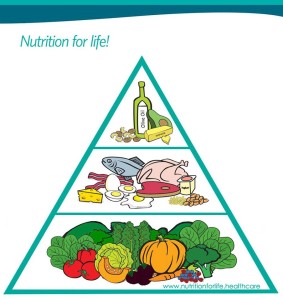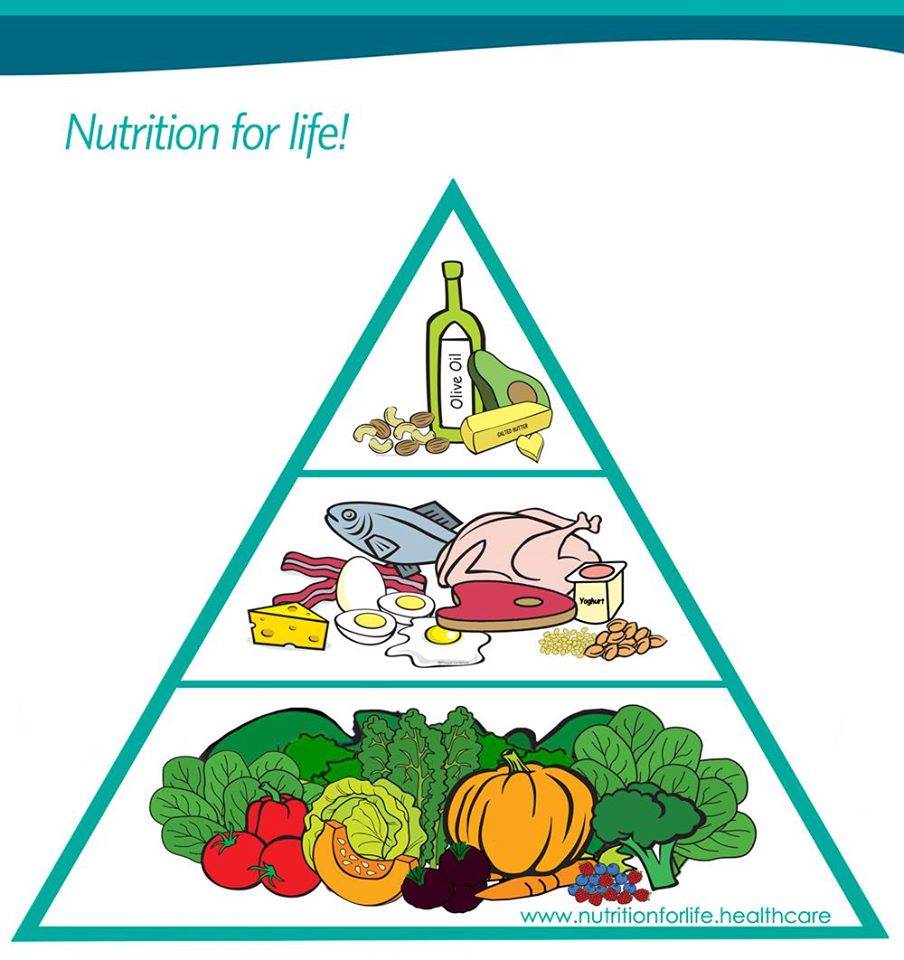 BASICS
BASICS of Weight Loss
Do not eat or drink sugar.
Cut down the portion sizes.
Eat only when you are hungry.
Eat only until you have had enough to be satisfied.
BASICS of a Healthy lifestyle
Do not eat or drink sugar.
Cut down the portion sizes.
Eat only when you are hungry.
Eat only until you have had enough to be satisfied.
Switch away from polyunsaturated seed oils and back to saturated animal fats or the fruit oils.
Minimise the refined carbohydrates.
Keep the fibre content up.
IDEAS
If you are trying to lose weight , getting rid of fructose out of the diet will take away your hunger and as a result then you can take decreased portion sizes.
If you are going to consider the rest of the health issues then switching away from polyunsaturated through to saturated fats will reduce the oxidation effects within the blood vessel walls and organs which should have long term benefits.
I accept that this goes against traditional advice but the science is beginning to bear this out. The biochemistry and sub-cellular mechanics make sense to me.
If you are after a healthy lifestyle the combination of cutting out the fructose and the polyunsaturated oils is the way to go.
It is nearly impossible to avoid sugar in your diet but with a little effort you can avoid the majority of fructose intake.
With that decrease, you will start avoiding the 'sugar bounce' throughout the day, not feel hungry and start controlling your diet and then your weight. Importantly, you will stop taking in unnecessary calories.
Food Products
Introduction of sugar into food products act as preservatives which improve the transportability and shelf life of fruit. Modern fruit has been "engineered" with less fibre and higher sugar content to aid in profitability. The utilisation of seed oils in cooking and food preparation is far cheaper than using animal fats and pushes the cost of production down. The big picture is all about profitability.
Dietary Guidelines
Our dietary guidelines over the last 40-50 years have really been based on well meaning principles but unfortunately I think they have made the wrong conclusions in that passage of time.There is a shift change in process now.
How much fruit?
Limit yourself to a maximum of 1 serving of fresh local seasonal fruit per day. It still has fibre content and slows the uptake of fructose.
You can get all the nutrients in fruit from vegetables with a lot lower fructose content.
Dairy Products
We have had Lactose in our systems since infancy and we have domesticated animals for several thousand years. We are designed to have dairy products. Learn about the History of Food from our Hunter Gatherer time.
When buying dairy products and especially yoghurt check the label to see what the sugar percentage is and compare it to the lowest sugar natural yoghurt. If it has a higher percentage then sugar has been added and half of that is Fructose.
Low Fat Foods
I am not keen on anything 'low fat' on the label because virtually all of these foods have added sugar or HFCS and therefore fructose.
Check out that milk label and most 'low fat / lite milks' have more sugar.
I think saturated fats are great.
Minimise Polyunsaturated Fats and Oils
Throw out the Margarine, Canola, Vegetable and Seed Oils.
Better to have Olive or Coconut Oil, Butter and Lard.
Careful not to burn any oils as they increase the 'bad' trans fat component.
You still need to watch the calories!
Minimise the Carbohydrate
Simple carbohydrates including sugar, starches, white and wholemeal bread, pasta and white rice all have a high GI and promote an insulin spike response – minimise the intake.
The whole grain breads, grain products and brown rice have a lot more fibre in them and slow the absorption meaning they create less of an insulin response and have a lower GI.
Still keep the portion sizes down.
Meal Times
Have the majority of your calories at the beginning of each day – then you can burn them off.  Have a good breakfast, lighter lunch, and very light dinner.
However this is not for everyone.
____________________________
If you require individual advice then the team at Nutrition for Life do exactly that.
www.nutritionforlife.healthcare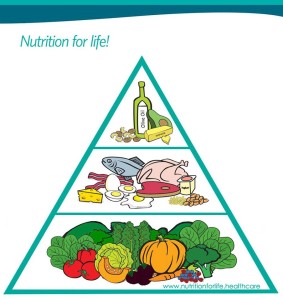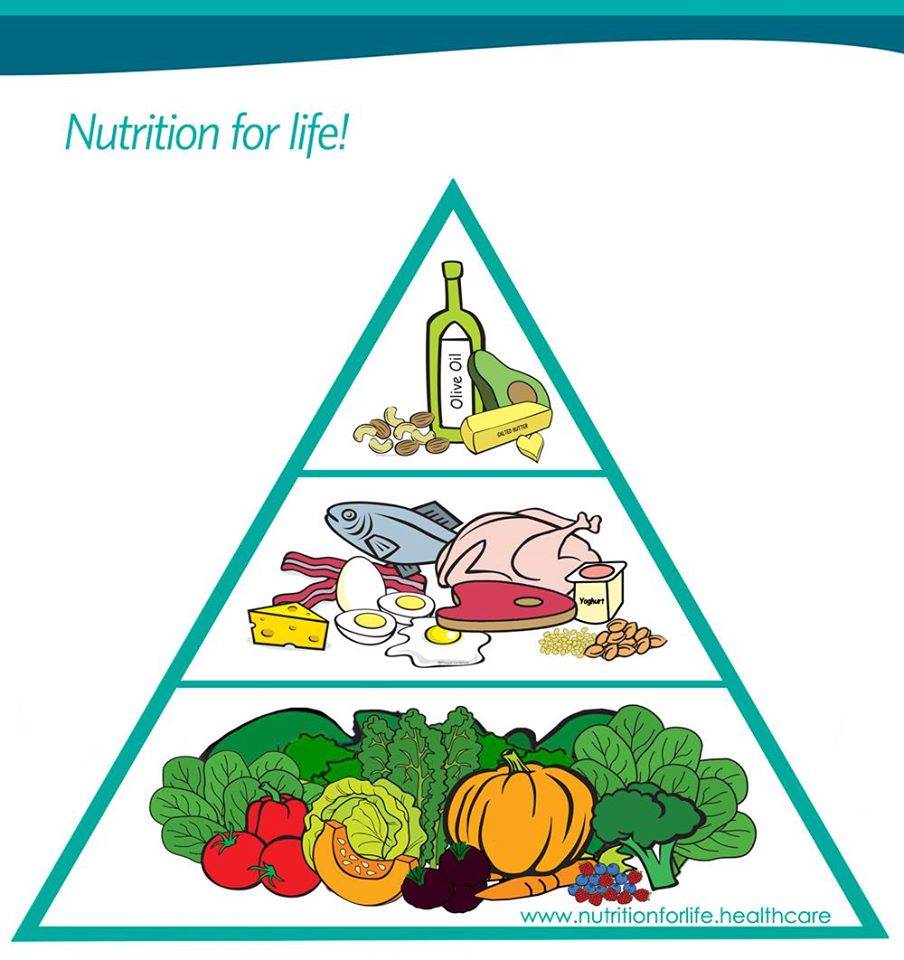 ________________________________
MORE INFORMATION
GOOD FOODS – No /Very Low Fructose Foods
Meat, poultry and fish

Grain Bread, grain products and brown rice – keep the portions small on carbs

Vegetables
Milk and dairy products (Flavoured milk products have sugar added!)
Eggs
ALCOHOL
Beer has no fructose (but still has calories).
Wine is actually low in Fructose but like beer has a lot of calories and the alcohol has an effect on the liver. Red wine is about 0.3% and white wine 0.6 – 1.2% depending on its sweetness.
THE NO FRUCTOSE CONCEPT
DO NOT EAT OR DRINK SUGAR
CUT DOWN THE PORTION SIZES
EAT ONLY WHEN YOU ARE HUNGRY
NO FRUIT JUICE
NO SOFT DRINK or FLAVOURED MILK
NO CHOCOLATE
NO LOLLIES, JAM, CAKE OR ICE CREAM
NO SAUCES
IF IT TASTES SWEET – AVOID IT!
How to tell if fructose is in the food – Check the label.
If it has sugar in it then that sugar is at least 50% fructose (unless it is a milk product). This includes all honey. Natural sugar is still fructose. There is no difference between white, raw, brown and caster sugar.
Fructose in the product means calories ingested equal calories NOT recognised by the hunger control system and these go through to fat production.
How much Fructose is okay?
The less the better is my goal.
If fructose is part of your food intake now then you will be feeling hungry despite taking in calories. There is a simple turnaround to easy weight control by elimination or at least limiting your fructose intake to less than 10 grams per day.
1 teaspoon sugar weighs 4 grams => 2 grams fructose.
If a product states it has 10 grams sugar per 100 grams food then that is 5 grams of fructose. Start calculating.