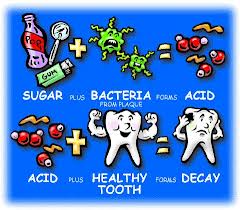 BASICS
PS Sugar rots your teeth!
BLOG
"Hospitals sell sickness!"
And you think of Gary Fettke as being determined. Dr Rob Beaglehole is from Nelson in New Zealand and he is on the same mission as me.
I caught up with Rob in Auckland last year. He is a Dentist confronted with the result of sugary drinks in the mouths of children. He has raised the issue of soft drink abuse and dental disease to great levels in New Zealand.
He has at last report gotten the Nelson Hospital to remove soft drink from the hospital. Good health leadership in at least one hospital. A pity the hospital leadership in Tasmania is still way off track 🙁
http://tvnz.co.nz/sunday-news/one-man-s-mission-get-rid-our-sweet-tooth-6249593
_________________
Sugar Industry Manipulates Scientific Literature
http://journals.plos.org/plosmedicine/article?id=10.1371/journal.pmed.1001798
http://www.npr.org/blogs/thesalt/2015/03/11/392092490/how-big-sugar-steered-research-on-a-tooth-decay-vaccine?utm_medium=RSS&utm_campaign=thesalt
MORE INFORMATION
Read about the Damage Process
Read about the Metabolism
Read about the Health Issues
The NoFructose Handout Starter Sheet is your take away summary of this web site. Read it at the NoFructose Starter Sheet area of this web site or download it.
Please add information by going to Contribute to NoFructose.com