Mission Statement from the 2015 LCHF World Summit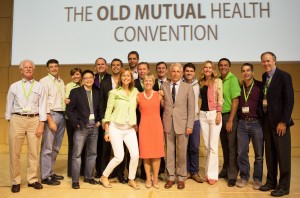 If we are going to address our personal and public health issues then sugar, carbohydrates and polyunsaturated oils need to be restricted in our lives.
Read our Mission Statement from the Summit. I have the greatest respect for my fellow colleagues.
http://www.nofructose.com/?p=2704
___________________________
April 4 2014
http://www.examiner.com.au/story/2199177/hunter-gatherer-diet-the-answer/?cs=95#disqus_thread
_____________
Billy Connolly – A Current Affair  'Billy's Hero'
February 28, 2014
http://aca.ninemsn.com.au/article/8807283/billy-connollys-hero-is-aussie-doctor
https://www.youtube.com/watch?v=uRrDiQiM0cw&feature=youtube_gdata_player
________________________________
Facebook 1 May 2014
Junk Food in the Hospital Back on the Plate
Time to get this back on the agenda. I will progressively bring you up to date on what has NOT been happening within the hospital system in the last few months.
There are some good guys and there are some bad guys.
Kerry Finch is one of the good guys.
He is a member of the Legislative Council here in Tasmania and gave this speech in Parliament last year.
He followed it up with raising a colourful debate and then tabled and led the motion: 'That this House calls upon the Government to order a review of foods prepared ,and or sold in hospitals including their canteens , kitchens , or vending machines ,with a view to considering similar legislation which has been enacted in South Australia controlling the sale of "junk" food in hospitals .. '
The motion was passed and then went to the then sitting Minister of Health, Michelle O'Byrne. And there it sat….
Nothing has happened with that motion.
I wrote to the then Minister on several occasions. Michelle O'Byrne finally responded to my correspondence. I felt it was inadequate. She did not fit into my 'good' guys category.
I am trying to get a response now with the next Minister.
In the meantime catch up with Kerry's short speech in Parliament. It 'paints me' in a colourful way.
http://etaslink.com/kfmlc/Video29_08_13.html
More to follow in the future 🙂