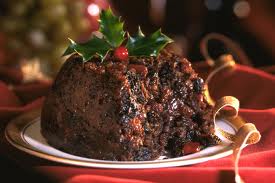 That Christmas pudding laden with sugar and carbs may not have helped the English cricket team in the Boxing Day Ashes test match. Or was it the lack of a sugar binge on Christmas day that helped the Australian team to go 4 nil up?
Clearly the change in diet for most of the Australian cricket team this year to Low Carb (low fructose) and high fat is not 'proof' that diet alone will turn a team performance around. Nor is that Christmas pudding enough to cause the demise of the English cricketers.
None of this is 'Proof of the Pudding' that diet is the answer but the Australian cricketers who have adopted this eating strategy have all improved their weights, lean body mass and skin folds – with a better mental attitude and now performance results.
The USA LA Lakers basketball team have switched over to this change in eating in the last few months.  Norwegian football club Strømsgodset (champions in 2013) have flipped over too into this more efficient 'fuel' for the system.
The 'Proof of the Pudding' is there for you to experience yourself. May 2014 bring in a real change in health and well being for more of us.
LA Lakers
http://www.cbssports.com/nba/writer/ken-berger/24370416
Norwegian football club Strømsgodset