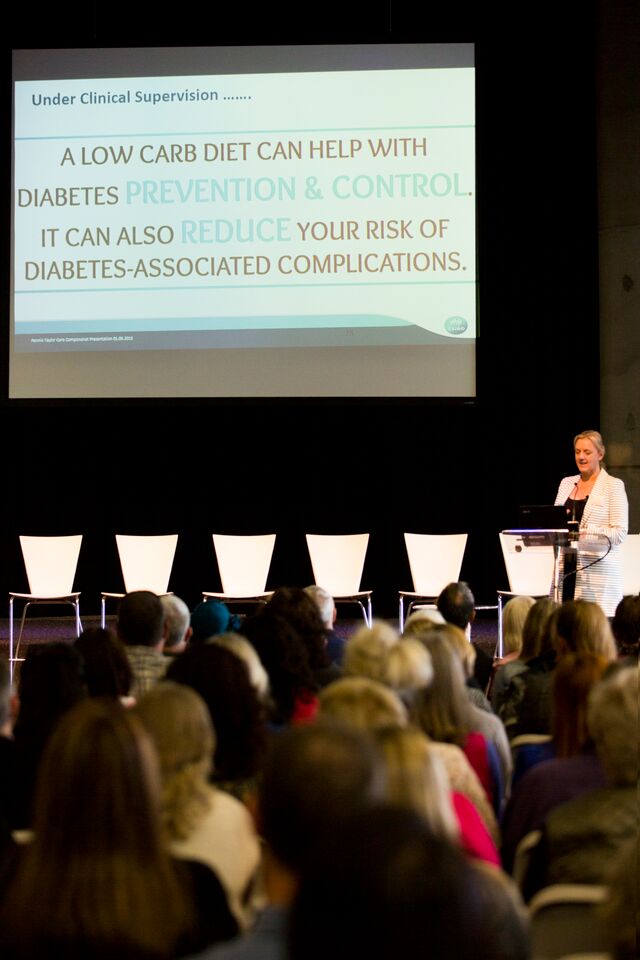 CSIRO backs Low Carbohydrate management of Diabetes.
That's it for the naysayers.
50 grams per day. That's very low carb and with great results.
Pennie Taylor is a senior research dietitian at the CSIRO and we had the pleasure of hosting her on Saturday for the "Choose Health" forum attended by 250 plus participants.
Pennie presented the latest results of the CSIRO's 2 year study of very low carb versus 'traditional guideline' high carb dietary management. Low carb gave significantly better results in blood glucose control and cardiovascular risk factors. The low carb participants had a significant reduction in their medication requirements.
The study results build upon exactly what I have been advocating for the last few years, based on international literature. We now have local confirmation from Australia's peak research body.
The CSIRO work is solid and is now being expanded out into the next phase as a community trial. Our Dietitians and Diabetes Nurse Educator at the Nutrition for Life Centre had the opportunity to liaise on the mutual ground and we hope to do some collaborative work with her.
We had many health practitioners and influencers of our community there this time. These people will help inform more and more people that there is an option in diet and lifestyle. Lowering Carbohydrates is integral to that.
Low Carbohydrate management in Diabetes and other health conditions is a real option. Our hospital services have to reflect the current research and cannot continue to ignore it, let alone call it a fad diet.
http://ajcn.nutrition.org/…/…/07/29/ajcn.115.112581.abstract
http://ajcn.nutrition.org/…/02/ajcn.115.120675.full.pdf+html