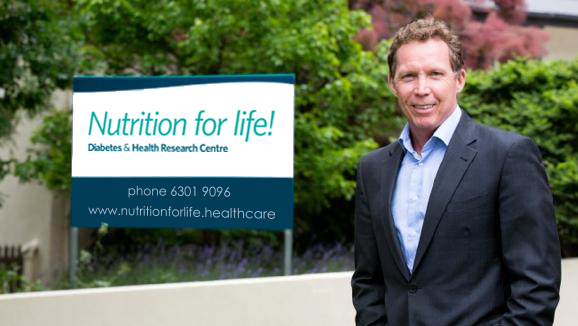 In AHPRA's opinion Gary may be referring his private patients to Nutrition for Life without disclosing his vested interest in the business. Truth is, he has ALWAYS told his patients about cofounding Nutrition for Life and proudly tells them about the wonderful team of health professionals he employs there!
Gary has declared it openly in every public lecture and hardly hidden the fact on social media platforms either, though admits it is sometimes hard in 140 characters on twitter. Gary is pictured and named on the Nutrition for Life website as cofounder with info about him.
In Gary's defense, I would like to clarify the term "Conflict of Interest (COI)" as determined by AHPRA in the Caution "Failure to disclose or properly manage a conflict of interest (e.g. receiving a benefit for recommending a product or service)"
We take this allegation very seriously and believe it has the potential to cast not only a slur on Gary's name, but also on our business, Nutrition for Life, in our small community.
Just so you are aware, Nutrition for Life did not exist when the original anonymous notification was lodged in June 2014 and the investigation began. At that time Gary was giving all of his information about the potential harms of sugar, in the amounts we were eating and in line with the current World Health Organisation recommendations, away for free. It was never about financial gain, it was about quality assurance and improving patient/community health outcomes.
If AHPRA want to hang the tag 'Vested Interest' on Gary for his involvement with Nutrition for Life, then so be it. We are proud to have a vested interest in our community's health and to have put not only our time and our energy, but also our money into something we believe to be very special.
Why? … because we have nothing to hide.
Firstly, had AHPRA carried out an audit during their 832-day investigation of Gary they would have found;
76 Doctors currently refer to Nutrition for Life (Diabetes Health Research Centre – DHRC) of which Gary is just one.
Of the 1,122 clients seen by the team at Nutrition for Life (DHRC) Gary has directly referred 28 patients since opening on September 1, 2014.
28 patients in 27 months hardly seems to me to be over servicing for a financial gain, but rather referring someone to specialists in nutrition and diabetes education. Patients Gary felt would benefit from the team care approach to managing their Type 2 Diabetes or weight related medical condition because of their expertise.
Gary has disclosed his association and so called 'vested interest' with every single patient he has referred to Nutrition for Life (DHRC). AHPRA acknowledged in their ruling they have no proof that he didn't declare his vested interest with private patients in his private practice…

"… a basic internet search has revealed that the DHRC and the Nutrition for Life Health Centres business name are held by the "Fettke Family Trust". On the basis of this information it would appear to the Committee and to any reasonable member of the public that you have a pecuniary interest in the DHRC. "
I understand how this allegation could be formulated, but it is unsubstantiated.
Personally, neither Gary nor I have received ANY dividends from the "Fettke Family Trust which holds the business names behind Nutrition for Life (the DHRC) suggesting a pecuniary interest in the DHRC" as stated in the AHPRA ruling document.
AHPRA may interpret and appear to have formed their 'opinion' on this matter, but I believe that their written statement has not been substantiated. Is that due process? It is difficult enough to have to defend the 'guilty until proven innocent' tag, but for AHPRA to then rule against someone without having proof of actually ever receiving a benefit, doesn't seem fair to me!
Neither Gary nor I have received a single cent as income from the operations of the allied healthcare centre in Launceston, nor the clinic in Hobart – Nutrition for Life (DHRC) since the business opened its doors on September 1 2014.
In fact, Gary has personally funded over $600,000.00 to date, to support the work of an incredible team of health professionals in an evidence-based practice. A team of healthcare professionals who have created their own unique healthcare model in Tasmania AND Gary continues to cover the shortfall of $10,000 – $20,000 every month for the practice to continue to support the community.
Gary does not consult nor see any clients/patients at Nutrition for Life.
I declare publicly, I receive below-market rent for the premises the Launceston Centre operates from, but please note … I also received rent from the Anaesthetic Group Practice which operated from the building for over 10 years before Nutrition for Life moved in, just as I would receive rent from any business that operated from these premises in Launceston.
Gary finances the rental of the property in Hobart that our southern clinic operates from. We do not own that building.
Had AHPRA carried out an audit at anytime during their 832-day investigation, which I believe would be fair and reasonable considering their allegations and the interpretation of their final ruling, they would have also found that Gary has NOT received ANY financial benefit!
Nutrition for Life (DHRC) receives neither endorsement nor any kickbacks from local business, the food industry nor the pharmaceutical industry.
Nutrition for Life (DHRC) has no vested interests with any companies or businesses selling supplements and these items are not sold at Nutrition for Life (DHRC).
Both the Centre and Clinic sell books available in bookstores and recipe cards with a small profit that goes back into the running of the business, after purchasing them from distributers.
Spiralizers are handed out at no cost, which Gary bought with his own money, and the vegetables we grow in our Nutrition for Life community garden are given away freely to the clients.
The only service provided at Nutrition for Life (DHRC) is a team-care approach to personalised nutrition advice with the team members offering wrap-around support, accountability and motivation to make healthy dietary changes to their clients. They also provide health checks, meal plans, strategy management plans, resources and recipes to assist people in taking back control of their health.
As a doctor, Gary is not alone in feeling deeply saddened by the seemingly impossible task of preventing the tsunami of chronic disease that is currently overwhelming the healthcare system. In medical and allied healthcare practices, including orthopaedic practices, prevention and management of chronic disease is critical. Helping patients to reduce the risk of complications involves may involve a discussion of lifestyle intervention around nutrition and exercise in broad principles.
As you would be aware, there isn't a lot of time in medical consultations, hence the reason doctors refer to other medical and allied health specialists who can continue to support their patients improved health outcomes beyond the referrer's scope of practice.
In orthopaedics, referring patients to physiotherapists, podiatrists, pain specialists and dietitians for example have shown to significantly improve health outcomes in the right circumstances. Referrals based on observation of the patient, medical history, examination, an understanding of the latest research/treatment options, and the referral undeniably involves personal opinion.
Each health professional, for example an orthopaedic surgeon, would have their own opinion of the best physiotherapist to recommend their patients to for a fractured arm, but that person may not be the same physiotherapist he/she might recommend for knee reconstruction rehabilitation and it may not be another orthopaedic surgeons opinion to refer to that physiotherapist at all.
It may also be that the patient has already formed a relationship with a physiotherapist and while a doctor may recommend a particular person, the patient is always free to choose/request someone different.
Extrapolated, if a doctor refers a patient to a bariatric surgeon you could safely assume that the doctor's 'opinion' was that the patient required some sort of bariatric intervention.
Doctors are surely entitled to have an informed and educated opinion about their referral base as long as their patients' health is not compromised and they believe it will actually improve their patients' health outcome. I know of many practices and practitioners who have vertically integrated referrals with allied health professionals working within or alongside them.
I am excited that my local GP now has a pathology service. It means one less trip to have my bloods taken. I understand it is my choice to use that facility as a convenience. I assume the practice gets something in return, even if it is only rent?
When Gary and I first started dating 36 years ago he talked of one day having a holistic healthcare centre.  This has been OUR dream for a very long time.
I want to make this very clear that Gary and I DO NOT want to make money from Nutrition for Life. I admit it would have been nice if it was not continuing to cost us, but I promise that our intention has always been to provide holistic education to our community and empower people to take back control of their health as a philanthropic gesture. Had there been any extra monies made over time they most certainly would have gone back into the Nutrition for Life community work that both Gary and I believe in; running more small groups sessions; food demonstrations; and if possible … funding a kitchen with a kitchen garden and encouraging 'elders' in our community to share their stories, helping to teach others how to experience the joy of cooking fresh, seasonal and local food which we are so lucky to have here in Tasmania.
Gary and I are passionate about community work and supporting people on their health journey, allowing them to discover where food comes from, the joy of food preparation, reconnecting at the table in this fast paced world, understanding food as fuel and how it affects blood glucose levels especially for people with Type 2 diabetes.
The team at Nutrition for Life encourage discussion about reducing sugar consumption in line with current recommendations by the World Health Organisation and sharing the health benefits of a Low Carbohydrate Healthy Fat lifestyle, which is recommended by the CSIRO for people with Type 2 diabetes, currently affecting 23,000 people in Tasmania (Diabetes Australia 2015 figures) and a further 40,000 with pre diabetes or undiagnosed diabetes.
Vision | Improved health outcomes for individuals, their families, and the broader community by focusing on diet and nutrition.
Mission | Empower people to take back control of their health.
Ethos I Tell me and I may forget. Show me and I may remember. Involve me and I will learn.
There is no doubt that the team at Nutrition for Life are passionate health professionals with unique strengths that both individually and 'together' create an amazing support framework for their clients.
Their strong use of adult health literacy principles create a unique mindset in the healthcare space that allows the team to see opportunities rather than obstacles and believe in the value of creativity and innovation using shared-decision making with clients.
The team believe that working in partnership, chunking information and focusing on action learning allows people to learn by experience (what works for them and why).
Providing feedback and co creating strategies enables them to build on client understanding, confidence, and motivation to make changes helping both the client and the practitioner learn together.
Allowing a person to choose the pace, number and type of appointments (Skype, face to face and couples) gives them access to our team of professionals, with a single focus on supporting them achieve their goals through good diet and nutrition.
Providing a broad range of supports both during and after the episode of care gives them control, choice and allows them to engage in a number of ways over time … 'team care' and 'wrap around support'.
By working in this way the team at Nutrition for Life see people achieve some wonderful outcomes, but more importantly, they see people develop the confidence to take an active role in managing their overall health and well-being.
The team of health professionals at Nutrition for Life include Accredited Practising Dietitians, Nutrition Consultants and a Credentialled Diabetes Educator.
Of the 1,122 clients who have attended Nutrition for Life, 42 have been based interstate. In some instances, people have chosen to fly to Tasmania from QLD, NSW, ACT, SA and even WA for their initial appointment as an investment in their health.
The teamwork together to support people with a range of health issues, including:
General healthy eating and meal planning
Weight management
Type 1 diabetes and Type 2 diabetes
High blood pressure
Food intolerances and allergies
Gastrointestinal disorders and symptoms
Cancer management
Cardiovascular disease
Nutritional deficiencies
Sports nutrition for performance and training
Nutrition for Life is NOT a 'One size fits all' .
While the teams approach is based on Lower Carbohydrate and Healthy natural Fat (LCHF) principles, which encourage eating a wide variety of fresh, seasonal and local food, including lots of vegetables and moderate amounts of protein, each client is cared for individually and supported in their unique healthcare needs and for some clients, LCHF isn't the focus.
The team are especially passionate about 'Turning Diabetes Education Upside Down and Inside Out' which allows them, as healthcare professionals, to start with 'what the person with diabetes wants to know', not with what they want to tell them. It also starts from the 'inside out' by focusing on developing an understanding of food as an energy source, rather than medication in response to blood glucose levels.
Having an understanding of food as energy, particularly the role of carbohydrates, enables people to see the effects on their blood glucose levels, providing valuable feedback about the management of diabetes. Seeing this association brings deeper understanding, more confidence and motivation to be able to take a more active role. It also enables people to have more control and to make informed choices.
As with any change in behaviour, people need to be at a stage of readiness for change. This change takes time, trial and error, and support; however the ability to see that there is a choice, or different way of managing blood glucose levels, is pivotal to at least contemplating a starting point.
The Nutrition for Life approach recognises that change doesn't happen overnight … it is a journey, but a journey that the team hear every day is well worth taking.
"The proof of our approach is not in the pudding, but in the blood glucose control". Nutrition for Life
If AHPRA really want to know what Gary's vested interest is. It's our community.
Thank you for being part of our community.
#choosehealth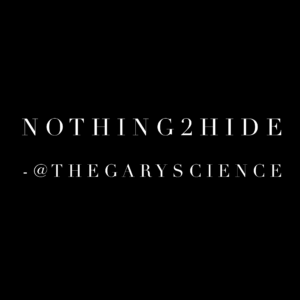 Nothing2hide – Who has more to hide?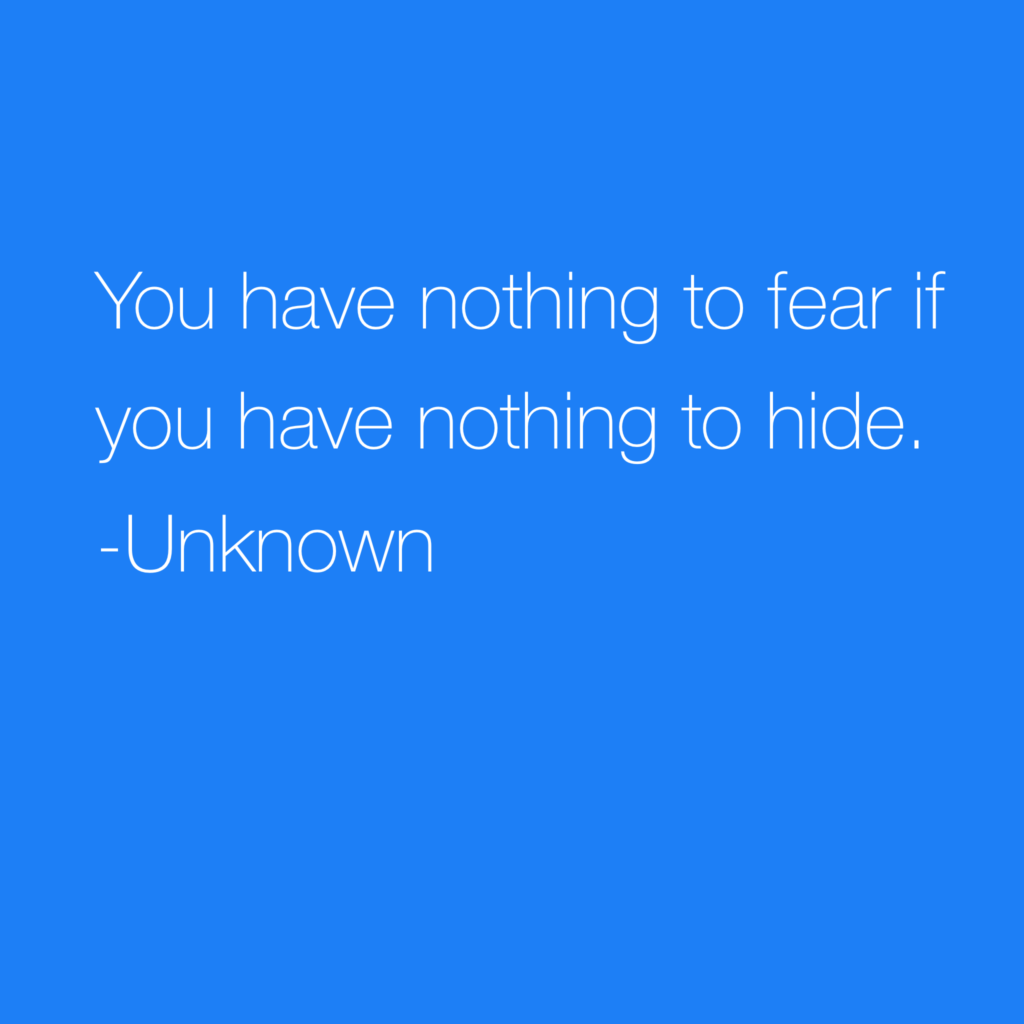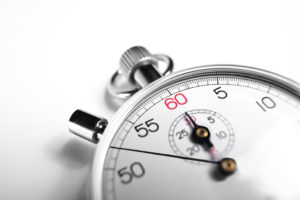 Nothing2 hide – 52 minutes is probably an hour